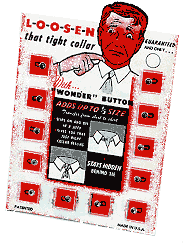 Marvin Schubert Surnames
This page is about my Family
My Home Page is here
---
---
Berry

The Family of William David Berry and his wife, Matilda Adams
Schubert
Hutto
I have several pages devoted to my Flinn heritage. If you have i

information or would like to help research this family, let me know, I'll share all I know.
Teague

Associated with the Flinn family above, Isaiah Flinn, married a Teague , Rhoda Wood Teague. Her family was rather prominent in Tennessee and has several colorful members. The Teague family has done extensive genealogy research and you can probably find a book in a local Library on the Teague family.
Teague Family Tree - associated with my immediate family, listing Joshua Teague Abt. 1732 - d. Abt. 1804-1808
from the Flinn line REVOLUTIONARY WAR SOLDIER - Account of William Teague's Declaration - In order to obtain the benefit of the Act of Congress passed June 7,1832.
---
If you have comments or suggestions email me at jack0204@yahoo.com
---
Marvin Schubert
Copyright © 1997 [Jack's Publication Enterprises]. All rights reserved.
Revised: October 10, 2010.
---
This page has been accessed
times since 1-22-2003