Elias Newman
&
Susan Nolen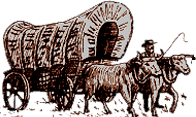 ELIAS NEWMAN, son of Hezekiah Newman and Deborah Dupree, was born Abt. 1810 in Louisiana according to the 1860 census records, while the 1840 & 1850 census records reflect he was born in Mississippi.
Elias' birth place may have been listed as in both states possible because the state lines were

not well defined at the time. Elias's father Hezekiah lived in Amite County Miss. on what was then border between Lousiana and Mississippi at the time. Amite County is located in the southwestern part of the State next to the Louisiana border in what is known as the Long Leaf Pine Region. A brief history of the County is available here.
Elias and his brother Benjamin were the only children of Hezekiah and Deborah Dupree that were raised to adulthood. Deborah died before 1823 and Hezekiah remarried Nancy Cockerham, daughter of David Bent Cockerham in 1823.
Elias would have been about 10-12 years of age at his mother's death.
Hezekiah and Nancy had 7 children between 1824 and 1838. So it was to a large family that Elias was a member of.
The 1840 census records reflect Elias still living in Amite County next to his father, Hezekiah. It would appear that Elias grew to manhood and married Nancy Harkness February 07, 1838.
Elias evidently took the trade of a shoemaker. He is identified in all three Census records he appears in from 1840 on as a shoemaker by trade.
Elias and Nancy had at least 4 children before Nancy died in or around 1848. There is a report by one researher that he later married Luclus Brookhaven and had 1 child, ( this second marriage has not been verified). Only 2 children Mary b. 1840 and Sarah b. 1847 lived to adulthood.
Elias is found in the 1850 census living in Lawrence County, Mississippi. What prompted him to move to Lawrence County from Amite is not known. Elias is enumerated while at work which is not uncommon. He is listed in the household of merchant, M.J. Whiteworth along with his family of 2 and another John King, occupation listed as Saddler. The Whiteworth household was enumerated Household # 561
Exactly which town Elias was living in, I'm not certain. As to if Elias was maintaining a seperate residence is uncertain. It is possible as I have seen other individuals enumerated twice where one works at a bussiness establishment.
I found a Mary Newman age 12 living with the J. A. Red Family in the Census Household #545
The proximity of the Households might suggest that the Mary Newman above may have been Elias daughter and he was living with the Red family although enumerated while at work.....
This premise at least explains where his young daughter Mary may have been although it dos not account for Sarah's wherebouts. Possible she was with other relatives.
At age 40 Elias remarried a 3rd time on April 25, 1850 SUSAN NOLEN in Lawrence County, Ms. ( see my notes on Susan's ancestry here)
See marriage record book from Lawrence County showing the marriage of Elias and Susan. Additionally , I found a poor record in the Mississippi marriage records on microfilm , which is hard to read validating the same information.
As we continue to track Elias's actions, we find he applied for and received a land grant from the government around 1859.
Becky Schubert Wilson found through the Bureau of Land Management that Elias received a land grant 6/1/59 in Lawrence County, Miss.
The following is the information on page 81 of the 1860 Lawrence County Census records.
One will note that Mary who would have been between ages 10-12 is not listed in the household. Also Seaborn another son, who was supposed to have been born between 1854-58 does not appear in the house. This is a puzzle? Were they visting relatives at the time of the census taker came by?
Elias' last child appears to have been born in 1864 and is identified as born in Louisiana based on 1870 census evidence. This evidence suggest that the Newman family may have moved from Mississippi between 1862 and 1864 to Louisiana or at least that Susan was in Lousiana at the time of the birth of thier last child.
We assume that Elias passed away sometime between 1860 and 1870. Not much is known or has passed own that is concrete in this area.
What we do know is that his family moved to Texas and was enumerated in the 1870 census records as living in Atascosa County. As to if Elias passed a way in Mississippi, Louisiana or if he diedcoming to or after bringing the family to Texas is not clear.
One story that was shared by Richard Shannon's branch of the family is that Elias was conscripted into the service of the Confederate army and never heard from again. But the fact that he was in his mid 50s by 1864 could have meant he died of natural causes. I do not know when Elias died, but evidently before 1870 at which time the family was living in Atascosa County without him in the home.
The Civil War story about Elias is told by Richard. The story references Frankie Newman , one of Elias' children;
Frankie's father was a shoemaker who lived in Natchez. His business was across the street from the slave market. The market was a square city block in size in the center of town, and was surrounded by storefronts, saloons, cafe's, warehousing and shipping business, and other businesses. A very busy place. The story Frankie told was that she was a little girl and
the Confederate soldiers just showed up one day and took her father and a bunch of other men away as conscripts. They never heard from him again. ( source of story ) See Richard Page on the Brister family here.
As to if the family ever lived in Natches, I do not know. It is possible that as the war drug on that the family moved from Lawrence County to Natchez butmore reserch needs to be done to validate this premise.
Frances Newman, AKA Frankie, one of Elias and Susan 's children married Wiley Frank Brister , AKA Frank, who was originally from Louisiana according to census records and Mississippi based on family information. One of the Brister children is identified as having been born in Louisiana, Isaac Brister who was in the home of Susan during the 1870 census.
Richard shares an interesting story about The Spirit of Lucinda Sullivan that includes Frankie Newman. I encourage you to read it.
After Susan became a widow, Brister family information suggest that William Brister married the widow Newman. The Brister family and the Nolen family were probably related by marriage, but I can't prove that right now. William who was Frank's father married Susan and moved her and her children to Atascosa County,Texas. They appear to have 2 children together. That assumption is based on the fact that the 1870 Census records reflect 2 children in Susan's home with the last named Brister. Isaac, age 5 and Emily age 1.
I had originally thought they were Frankie and Frank's children, but Richard tells me that they are not their children. He was not familiar with them. I saw a Emily Newman in the Family Tree CD records and hope to follow up on her at some subsequent date.
The reason the Brister family moved to Texas is explained in The Bristers of Texas by Richard Shannon. I encourage you to read his story about the family as it is linked to the Newman. There is no need to repeat everything Richard has written here.
There were some Nolen s also living in Atascosa County. ( note the variation on the spelling of Nolen) Elias and Susan's marriage records reflect her name spelled as such. It may be that the Nolen family also moved to Atascosa County, but I have no proof of that either.
Several Bristers in the County were large land owners. a W F Brister, (Frank, Frankie Newman's husband) is recorded as owning 183 acres in 1871 in Atascosa County, based on Tax record I have reviewed.
The 1880 Atascosa County, Texas census records reflect W F Brister ( Frank), age 48, Frances ( Frankie), age 28 with5 children.
The 1870 Census records seem to suggest that William Brister has passed away as he is no longer in the household.
Susan appears to have taken up residence with a Mr. Juan Gonzales. See notes on Susan
Notes for SUSAN NOLEN:
Family tradition has it that Susan remarried a Mexican gentleman after the death of her husband. Mom thinks they may have had some children. (per Frances 1997)
1870 Census in Atascosa county, page 199 ( very difficult to read) reflects the following
Juan Gonzales, age 23 birth place Mexico
Susan , age 36 Mississippi
G.W. Newman age 15 Mississippi.
Seaborn 12
Rosa or Rose Ann Newman age 11 Mississippi
Elizabeth age 9 Mississippi
Nancy 8 "
Susan B. 6 Louisiana
Brister, Isaac 5 " "
Brister, Emily age 1 Texas
Census records also include a hired hand , looks like E. Salazar

Descendants of Elias Newman

1 Elias Newman 1810-1812 - Abt. 1865
.. +Nancy Harkness
... 2 Mary Adline Newman 1840 -
....... +George Heman Cutler
... *2nd Husband of Mary Adline Newman:
....... +Robert Griffin Scott
... 2 child Newman
... 2 child Newman
... 2 Sarah Jane Newman 1847 - 1911 see picture here
....... +Alfred Barrett
... *2nd Husband of Sarah Jane Newman:
....... +John Ray
3rd wife of Elias Newman
.....Susan Nolen b. abt 1834
Children of ELIAS NEWMAN and SUSAN NOLEN are:
i. FRANCES NEWMAN, b. 1852-1853, Mississippi; m. W. F. BRISTER. ( Note Frances went by the nickname Frankie and is listed on the first page of the The Brister Family in Texas

Notes for Wiley Frank BRISTER:
1880 Census Soundex identifies a W. F. Brister age 48 born Texas
Frances 28 Miss
Mary (d) 16 Tx ( Mary's mother was Lucinda Sullivan)
Wiley Eugene Brister 8 Tx
James A. Brister 6 Tx
Martha Brister 2 Tx
DA Brister B/L 13 Louisiana
The census records for Atascosa County are in very poor shape.

ii. GEORGE W. NEWMAN, b. Abt. 1855, Mississippi; m. ALEJANDRA RODRIGUEZ.

Notes for GEORGE W. NEWMAN: 1877 Tax records for Atascosa County, Texas list George as owning 1 horse.George is listed in the 1880 Tax rolls of Atascosa County as owning a wagon and 2 horses worth about 35 dollars.

2. iii. ROSANA NEWMAN, b. Abt. 1857, Mississippi.

3. iv. SEABORN NEWMAN, b. February 22, 1854-58, Mississippi; d. February 09, 1925, Taft, Texas, San Patricio County.

4. v. ELIZABETH NEWMAN, b. Abt. 1859, Natchez, Adams County, MS.

vi. NANCY NEWMAN, b. Abt. 1862, Mississippi; m. AGIRA CLIOFUS, June 18, 1879, Atascosa, County, Texas.

Notes for NANCY NEWMAN:Verified relationship through 1870 Census records in Atascosa County, page 199. Marriage Records, Atascosa Co. , Tx.

vii. SUSAN B. NEWMAN, b. 1864, Louisiana.
Generation No. 2
2. ROSANA2 NEWMAN (ELIAS1) was born Abt. 1857 in Mississippi. She married EUGENIO DELEON 1880 in Seguin, Guadalupe County, Texas.
Notes for ROSANA NEWMAN:
listed as sister to Seab by Marie.
1870 Census records are difficult to read. It may be that Roses' middle name was Ann
Notes for ROSALIA NEWMAN: by Dee Raymond 1/16/98
9/21/95--Lytle parish records show Genaro and Lucinda getting married on 10 Sept 1910. Appears Lucinda's mom's name was Rosalia Newman per parish records. Took this info to IGI on CD and found a [Rosaline] Rosalin Newman who married Eugenio DeLeon "about" 1880 in "Sequin, Guadalupe County, Tx". When I did Individual search using same record it said she was born 10 Mar 1822 in Sequin, Guadalupe, Tx. with no parents shown. ?? When I did Parent search using same records it showed her and Eugenio having a girl, Dionicia, on 12 Sept 1881 in Sequin, Guadalupe, Tx. So far this looks real good.
9/95--Rosa is somewhat of a mystery. 1900 census says she and both of her parents were born in Mississippi. It also said she had given birth to 10 children 7 of which were living (6 still at home). But on all the children's entries when it showed where their mother was born it said Tennessee.
Atascosa County, Pct. 2, Vol. 2, Enumeration District 4, Sheet 1, Line 86. 1880 TX Live Oak Co., ED 102, page 473, line 25, dwelling #39, family #40:

Deleon, Eugania, age 26, laborer, b. Mex, parents b. Mex
" , Rosalear (?), age 24, wife, b. LA, parents b. LA
" , Amilia, age 6, dau, b. TX, fa. b. Mex, m. b. LA
" , Deodora, age 1, dau, " " "
Other Newman families were found in the same census by researcher , need to go back and review this info.
If this info is so, it would appear that perhaps Rosalia and ?? had Amilia and Deodora prior to her marrying Eugenio in 1880 or.....maybe Eugenio and her had been married in a civil ceremony earlier and just got married in the church in 1880... Anyhow, the 1900 census did say that she had given birth
to 10 children but only 7 were living at that time. Since neither of these children were mentioned in the 1900 census perhaps they were 2 of the dead children and had died in childhood.
Notes for EUGENIO DELEON: 9/95--According to 1900 census (Roll 1608, page 1, line 86), Eugene immigrated from Mexico in 1874. It also said he was a Day Laborer but he owned his own home free and clear. He also was supporting 6 children. Death certificate for Louis listed Genero's name as Henry. 1900 Census Roll #1678, page # 8, line # 94 shows a Genaro (vs ero).

Children of ROSANA NEWMAN and EUGENIO DELEON are:
i. AMILIA3 DELEON, b. 1874.
ii. GREGORIA DELEON, b. 1879.
iii. DIONICIA DELEON, b. September 12, 1881.
iv. JULIANA DELEON, b. January 1885.
v. CARMEN DELEON, b. 1886.
vi. DICIDORA DELEON, b. April 1887.
vii. GREGORIA DELEON, b. August 12, 1890.
viii. LUCINDA DELEON, b. November 1894; m. GENARO CASTANO, September 10, 1910.
ix. JOSE DELEON, b. March 1896.
x. HOSANE DELEON, b. March 12, 1897.
xi. ROSALINA DELEON, b. August 1899.
3. SEABORN2 NEWMAN (ELIAS1) was born February 22, 1858 in Mississippi, and died February 09, 1925 in Taft, Texas, San Patricio County. He married ARRENY ANN HESSKEW November 09, 1882 in Atascosa Co., Campbellton Tx, daughter of WILLIAM HESSKEW and ANNE TRONSON.
Notes for SEABORN NEWMAN: Seaborn is listed as age 12 in the 1870 ,Atascosa County , Texas, Census records page 199. Other records suggest Seab was born in February 22, 1854. This needs to be researched further. Lic# 75 Issued Nov. 9, 1882 Recorded In The Marriage Records of Atascosa County, Texas. Seaborn Newman is recorded in the 1880 Tax Assessment Rolls for property in Atascosa County, Texas as owning 15 horses or mules worth about $105.00. As Seab had a brother named George, I found a George Newman in 1880 as well. These records covered the early mid 1800s through 1884. 1880 was the only instance I found them although I have not research subsequent to 1884 at this date. Notes for ARRENY ANN HESSKEW: 1880 Census identify Renia as age 20
Children of SEABORN NEWMAN and ARRENY HESSKEW are:
i. MARY ELIZABETH3 NEWMAN, b. September 11, 1883; d. June 18, 1907; m. O. ARTHAR DORRIS.

ii. NORVEL ROBERSON NEWMAN, b. August 08, 1886, Fall City, Karnes County, Texas; d. July 13, 1965, George West, Texas, Live Oak County; m. SARA JANE CHANDLER GUYNES, May 01, 1913.

iii. IDA ISABELLA NEWMAN, b. June 23, 1888, La Para, Live Oak County, Texas; d. January 09, 1968, Taft, Texas, San Patricio County; m. CLINTON Ferdinand WAIT, March 17, 1910.

iv. ALLIE NORA NEWMAN, b. November 26, 1890, La Para, Live Oak County, Texas; d. May 28, 1949, Taft, Texas, San Patricio County; m. LUTHER LEONARD PHILLIPS, September 01, 1915, got married on a Train on the way to Gregory , Texas.

v. JAMES ALBERT NEWMAN, b. February 01, 1892, La Para, Live Oak County, Texas; d. May 23, 1970, Karnes City, Karnes County, Texas; m. MAGGIE ANN BARKER, July 15, 1915.

vi. DOLLIE FRANCES NEWMAN, b. March 18, 1894, La Para, Live Oak County, Texas; d. September 03, 1970, George West, Texas; m. HARDIE HOMER HUTTO, April 10, 1914, Sand Ridge 5 miles south of Taft, Texas.

Notes for HARDIE HOMER HUTTO:Uncle Tommy Flinn (H.H.Hutto's uncle, Mary Jane's brother)and Aunt Dora lived in Taft and helped grandpa get started. He and his wife are the relatives that were washed out into the bay during the hurricane of 1919 and survived it. (The Unexpected Voyage, in my book, is based on this incident.)

Frances

vii. LULA ARRENY NEWMAN, b. January 27, 1897, La Para, Live Oak County, Texas; d. August 24, 1919, Taft, Texas, San Patricio County; m. CLAUDE C. BEARD, October 27, 1915.

viii. LYDIA JANE NEWMAN, b. April 28, 1900, La Para, Live Oak County, Texas; d. August 26, 1974, San Antonio, Texas , Bexar County; m. ELVIN DA CRONES, March 21, 1926.

More About LYDIA JANE NEWMAN:

Fact 1: buried in Mission Cemetery, San Antonio

More About ELVIN DA CRONES:

Fact 1: buried in Mission Cemetery, San Antonio

ix. THOMAS JEFFERSON NEWMAN, b. August 02, 1901, Beeville, Texas , Bee County; d. May 07, 1963, Taft, Texas, San Patricio County; m. ZOLAMAY ADELINE BEARD, December 24, 1921.

More About THOMAS JEFFERSON NEWMAN:

Fact 1: Baptized at the First Baptist Taft, Texas

x. GEORGE WASHINGTON NEWMAN, b. October 09, 1903, Sarita , Texas, Kleberg County; d. February 12, 1969, Hillsbora, Oregon; m. BLANCHE MCKINLEY.

xi. GEORGIE MAY NEWMAN, b. October 09, 1903, Sarita , Texas, Kleberg County; d. April 10, 1981, Corpus Christi, Texas, Nueces County; m. HOWARD HUXLEY DEAVERS, January 29, 1924, Robstown, Texas, Nueces County.

More About GEORGIE MAY NEWMAN:

Fact 1: buried Bishop, Texas, Nueces County

xii. WILLIAM SEAB NEWMAN, b. September 13, 1906, La Para, Live Oak County, Texas; d. November 15, 1980, Robstown, Texas; m. RUBY A. ALMOND, December 15, 1941, Jourdonton, Texas.

Notes for WILLIAM SEAB NEWMAN:

Seab was in the Service and was a very likable fellow. He enjoyed fishing and was always willing to help anyone that asked.

He and Ruby had no children. They lived in mobile homes most of their latter years and as Aunt Ruby desired to move, which was frequent, it saved Uncle Seab the problem of packing.

Seab was born on the McMurry Place in La Para, Texas

More About WILLIAM SEAB NEWMAN:

Fact 6: Armed Service : Army 11/19/1942- 9/28/1943 Honorable Discharge

xiii. ADDIE MERLE NEWMAN, b. July 24, 1909, La Para, Live Oak County, Texas; d. January 11, 1968, Robstown, Texas, Nueces County; m. JESSIE KOONCE, November 20, 1926.

Notes for ADDIE MERLE NEWMAN:

Born in La Para, Texas on the Goodwin Place

More About ADDIE MERLE NEWMAN:

Fact 1: buried in Sun Set Park , Nacogdoches, Texas
4. ELIZABETH2 NEWMAN (ELIAS1) was born Abt. 1859 in Natchez, Adams County, MS1. She married (1) VALENZUELA. She married (2) LUIS RODRIQUEZ. She married (3) HIPOLITO ACOSTA2.
Children of ELIZABETH NEWMAN and VALENZUELA are:
i. JOHN3 VALENZUELA.

ii. WILLIAM VALIANT.

Notes for WILLIAM VALIANT:

changed his name to Valiant
Child of ELIZABETH NEWMAN and LUIS RODRIQUEZ is:
iii. MANUEL3 RODRIGUEZ.

Notes for MANUEL RODRIGUEZ:

that later changed his name to Rogers
Children of ELIZABETH NEWMAN and HIPOLITO ACOSTA are:
iv. SANTOS PATRICK3 ACOSTA, b. November 21, 1889, Seguin, Guadalupe County, Texas3; d. January 14, 1963, San Antonio, Bexar Co., Texas; m. (1) PEARL WILLIAMSON, April 08, 1909, Prect. #1, McCulloch Co., Brady , Texas; m. (2) FRANCISCA PEREZ, March 12, 1924, San Antonio, Texas, Bexar County.

v. FRANK ACOSTA, b. January 1887.

vi. PETE ACOSTA, b. June 1882.

vii. JULIANA ACOSTA, b. July 30, 1880, Seguin, Guadalupe County, Texas4.
Return to Surname Index
Seab Newman
Descendants of Hezekiah Newman



Marvin Schubert
Copyright © 1997 [Jack's Publication Enterprises]. All rights reserved.
Revised: December 03, 2000.