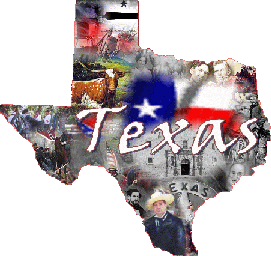 Moses Hesskew
Indian Fighter

Muster Roll of
Commander Gonzales, Jose Maria
Mounted Volunteers
Texas Militia
State Archives in Austin, Texas
Service 10th Dec 1839- Dec 21st 1839
Capt H.W Karnes was the first officer in the group of possible 30-40 men
Moses was listed as a private. He was paid $59.16.
Also listed as a private in the same company was the soon to be famous Texas Ranger Capt John C. ( Jack ) Hays. EXAMPLE MUSTER ROLL
There were several Indian uprisings in Texas during the period that Moses was in the this group. The following story about the life of Hays may well be associated with Moses' service above. Enjoy
---
In the fall of 1839, Texans had heard that Mexico was plotting through the Comanches to incite an Indian war in Texas. People at once began to exercise greater care about their weapons. All men and women who rode horseback from Houston to San Antonio in the autumn of 39 were armed with bowie knives and pistols. Their caution was justified, for beyond the village limits eighteen San Antonians were surrounded and killed.
Hays's last expedition with Colonel Karnes in 1839 was to the Pedernales. A majority of this force were from Galveston and Harris counties. Near the site of Fredericksburg, Karnes's Mexican scouts became frightened, returned to camp, and refused to take the field again. Forthwith Hays selected three men and undertook the task of scouting.
Having located the Indian camp during the night, he and his men crawled slowly forward until they were close enough to the campfire to discern the figures of sleeping Indians. With his companions ready to cover his retreat if discovered, Hays crept toward the fire until he was able to count the slumbering forms; then returning to his men, he wriggled into their midst without being seen or heard.
When Hays reported to Karne's that thirty well mounted Indians were led by one of the prominent Comache chiefs, Isomania, Karnes promptly brought his command upon the camp; but just as the Rangers were closing in on the Indians , a horse belonging to a redskin became frightened and alarmed the sleeping band. The surprised Indians grasped their weapons, but thought more of escaping than of fighting. After the fleeing Comanche had broken through their ring of attackers, twelve dead warriors were found
Source Texas Telegraph and Texas registry and the book "Texas Ranger – Jack Hays" by James Greer
P36
Return to Moses Hesskew
Page Created 11/97
Marvin Schubert
Copyright © 1997 [Jack's Publication Enterprises]. All rights reserved.
Revised: May 21, 2000.