The Family of William David Berry
and his wife, Matilda Adams
Our Sponsor
The Family of William David Berry
and his wife, Matilda Adams

This data is primary from the work of John W. Berry
compiled by Jim S. Berry
August 1966
Edited by Marvin Schubert with contributions by Hugh Goodman and Rebecca Wilson 1998
---
The eastern seaboard origins of the William David Berry and his wife Matilda Adams are incompletely known at this time. ( Note see Information here regarding orgins) We can be sure from data in the census of 1860 and 1880 that he was born in North Carolina and she in South Carolina. Entries in the W. D. Berry family Bible list his birth date as October 20, 1821 and hers as August 9, 1821, but without the birthplaces being given. Information pertaining to Berry and Adams forbears is, unfortunately, also incomplete as will be seen both; however W. D. and Matilda Berry report their parents in the 1880 census as being born, respectively, in North and
South Carolina. The task of finding the locale of families with these reasonably come surnames where only the state his known is not an easy one, particularly without searching primary records in the locales involved. For this reason, I have made little progress in tracing berry and Adams origins. I have recently employed Mr. William Perry Johnson, editor of the Journal of North Carolina Genealogy, to make a search in the department of archives and history at Raleigh and hope that he soon will be able to extend our knowledge of the Berry family origins in North Carolina.
The Christian name of W. D. Berry's father is unknown. There is reason to suppose is may have been Isaac, but this is far from certain. [The eldest son among his children, Isaac Lewis, or the first name of his maternal grandfather as a middle name; did his first name reflect his paternal grandfather's name?] Some family members have speculated that the Isaac Berry identified in the Hillsborough District, Cheatham County, North Carolina as the probable Grandfather of William. His mother was Thenia or Thena (Parthenia?) Riley. Family tradition indicates that W. D. Berry's father died in the 1820's leaving a widow and two small sons. Of the two sons, only W. D. Berry reached adulthood and has descendants. Thenia Riley Berry remarried James W. Gates and had several, half-siblings to W. D. Berry. Descendants of this second marriage are numerous. The origins of the Gates and the subsequent migrations of the family are not known to me. Both James and Thenia Gates apparently died before all the children reached maturity. At some stage prior to 1845 the family migrated from North Carolina to Alabama, probably via Georgia.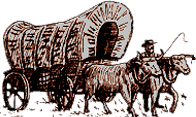 Matilda Adams' father was Lewis Adams. Family legend describes him as a first cousin to John Adams, second president of the United States. This seems unlikely if the South Carolina birth reported by his daughter in 1880 is correct. Even if her report is incorrect, I can find no Lewis Adams so closely related to John Adams. There was a more remotely related Lewis Adams, cousin of John Adams, who was born in 1782 in Massachusetts and who was believed possibly to have perished with his young bride in a burning theater in Richmond, Virginia. If he is not perished there (1811) and moved further south, losing contact with his New England relatives, this could be the source for the legend, although it seems rather unlikely. Family tradition suggests his wife's surname is Harrison, but on what information is based, I do not know. It also describes Lewis Adams as surveyor for the first railroad into Georgia and of the early site of Atlanta. He is said to have been paid in town lots in Atlanta along Peachtree Street, but he is supposed to have sold them almost immediately before they attained much value. Other family folk lore of sorts suggest that Matilda was of Cherokee decendency, specifically through the Chieftain , Sequoia, who invented a syllabae ( a sort of alphabet ) for writing the Cherokee language. Family members have noted that sparse beards were common among descendants but not much stock is placed in this legend as being accurate.
With the family of W. D. Berry and Matilda Adams, we reach much firmer ground. If appears likely that they met while her family lived possibly in Georgia and that they were married there.( these notations by Jim regarding W. D. Berry and Matilda Adams being married in Georgia are not accurate. They were married in Macon County, Alabama, see verification reference 1 here ) The Family Bible gives their marriage date is November 27, 1845 which is substituted by the marriage records on file in Macon County Alabama. The years following saw their family grow with the steady childbearing typical of the period. They had ultimately 10 children who reached adulthood and produced descendants. These are given below. The following entry appearing in the 1860 census for Montgomery County, Alabama shows the partially completed family on Aug.4, 1860. Below one notes that William's occupation in 1860 was an Overseer. Family members have said that William was the overseer on a plantation.
Name

Race

Sex

Age

Occupation

Val of Real Estate

Val. Of Personal Estate

State Born

Berry

W.D.

W

M

38

Overseer

------

N.C.

Berry

Matilda

"

F

38

S.C.

Berry

Isaac H.

"

M

13

Berry

William D.

"

M

11

Berry

Parthenia

"

F

10

Berry

Thomas E.

"

M

8

Berry

Matilda

"

F

6

Berry

Judson

"

M

5

Berry

Kearie

"

M

2

Berry

Cary

"

M

8/12
They were living then in what is now Elmore County, near Wetumpka, but the county was not formed from Montgomery County until after the Civil War.)
Family tradition relates that both W. D. Berry and his eldest son, Isaac, served in the Confederate Army during the Civil

War. This is quite likely; I have found records pertaining to no less than 10 William, W. or W. D. Berrys who served in different Alabama units during the war. It was impossible to determine from the information in the national archives which one was our W. D. Berry if any of these were.
Other family lore states that William served in the Confederate army for 15-18 months. He was 40 when the War began and due to a camp induced illness he was sent home to Wetumpka, Alabama, about 10-12 miles northeast of Montgomery. It was also told that Isaac was only 14 or so when the War started and although William and Matilda tried to persuade him to not participate, he some how did.
The family went through the worst of the reconstruction years in Alabama, but by about 1875 a moved westward into Texas with 9 of his 10 children and settled in Collins County, near Allen, Texas. William's oldest son Isaac who had a wife and two children at the time also went with the family to Texas. The oldest daughter Parthenia Jane Berry, who married Theo Watt, remained in Montgomery with her husband. Several of her descendants still reside in Montgomery as late as 1930. Land records in McKinney show the first of several land acquisitions by W. D. Berry beginning early in 1876. He purchased several tracks of land in the Michael See survey near Allen and a town lot in Allen. He also owned land in adjoining Denton County. Additionally, it has been shared that William upon arriving in Texas and taking up farming as his primary occupation did also trade some in Real Estate and horses. Much later he acquired a very good "still". It was said to have a 20 gallon kettle made of heavy copper. The kettle had a pressure lid with a copper tubing outlet. Several feet from the kettle the tubing was coiled into a spiral some 6 inches in diameter. In use this spiral was immersed in cold running water. When the fermented "mash" was boiled in the kettle, the vapor passed through the condensing coils and dropped into a receptacle. It was potent drink, guaranteed top make you whip your weight in wild cats. the Receptacle was a charred oak barrel. As the times changed and prohibition came about, the Revenuers eventually worked William's still over with an axe it is told. It was never used again. When William's estate was settled in 1904-05, after Matilda's death, family members kept Possession of the old still until it was donated to the World War I scrap campaigns. (The preceding was taken from a letter by John William Berry 1974)
The 1880 census for Collin County shows two of the older sons farming separately and the younger children, as well as some unidentified stepchildren living with W. D. and Matilda Berry.
(On Page 6, Inhabitants in Allen Election Pct. No 14 on June 3, 1880)
Name

Race

Sex

Age

Marital Status

Occupation

State Born

Father Born

Mother Born

Rel. to Hd. Of House

Berry

W.D.

W

M

35

S

Farmer

Ala

Ala.

Ala.

Berry

S

Farmer

Ala

Ala.

Ala.

Brother

(On Page 21, Allen Election Pct., June 17, 1880

Berry

W.D.

W

M

58

Married

Farmer

N.C.

N.C

-------

Berry

Tilda

"

F

58

Married

Keeping House

S.C.

S.C

S.C.

Wife

Berry

Babe

"

F

22

Single

At home

Ala

N.C.

S.C

Dau.

Berry

John

"

M

20

Single

At home

"

"

"

Son

Berry

Kearie

"

M

18

Single

At School

"

"

"

Son

Berry

Evans

"

M

14

Single

At School

"

"

"

Son

Berry

William

"

M

10

Single

At School

"

Ala.

Ala.

Stepson

Berry

Vena

"

F

8

Single

At School

"

"

"

Step dau.

Berry

Anna (ie?)

"

F

7

Single

At School

"

"

"

"

Berry

Ella

"

F

5

Single

At School

"

"

"

"
Note that the older sons list their parents as being born in Alabama, surely an error, Some discrepancies between the ages shown in both the 1860 and 1880 Census reports and the Family Bible entries also occur, but this is not surprising land, indeed, is rather typical.
Notes added 3/98 Hugh Goodman shared in Jan 1998 that these children were Isaac Lewis Berry's children.
W.D. Berry continued to farm near Allen, Texas until his death, which occurred about March 8, 1899. He died intestate, and his youngest son Evans applied for administration o f his estate some months later. In his petition he indicated his father died on about the date given; he also stated that his mother was aged and in feeble health. Evans indicated that property in approximately the amount of $5000 required care and attention and that about $1000 was due the estate. He noted that descendants of W.D. Berry were numerous and were widely scattered in Texas and elsewhere in the United States.
Matilda Adams Berry survived her husband by several years. She died on August 1, 1903 at the home of her son James Judson at Chickasha, Oklahoma.
Children of William David Berry and Matilda Adams Berry numbered ten, and each of these left descendants. Below are listed each of these children, together with their marriage data, and descendents to date, so far as my present information extends. My information is fragmentary; so I have appended additional papers on which notes can be made. No attempt has been made to supply biographical data on persons now living; I hope that they or their close relatives can bring our information up to date on their accomplishments and their present families.
( Note, where the original report identified the children under the short biography that Jim Berry put together, please find all descendants listed in the attached genealogy report that is current based on present researcher's data)
I. Isaac Lewis Berry: born in Alabama Tuesday November 10, 1846; died ca. 1900 at Allen, Texas married October 1, 1868 Jennie Dunlap; known by his nieces and nephews as "Uncle Bud", he is said to have served in the confederate Army from Alabama. He lived near Allen after the family immigrated from Alabama.
Descendants of Isaac Lewis Berry

1 [1] Isaac Lewis Berry b: November 10, 1846 in Dallas Co, AL
.. +Virginia Dunlap
...... 2 William D. Berry b: July 1870 in Dallas Co, AL
...... 2 Vena Berry b: 1872 in Alabama
...... 2 Anna Berry b: 1873 in Alabama
.......... +J. W. Lunsford
...... 2 Ella Berry b: 1875 in Alabama
*2nd Wife of [1] Isaac Lewis Berry:
.. +Mary A. Holman b: April 1862 in Alabama
...... 2 Ada Berry b: September 1879 in Elmore Co, AL
II. William David Berry, Jr.: born in Alabama, Wednesday, October 28, 1848; date of death, ca 1900, near Allen, Texas; married 8/2/1882, to Artie Kelsey

; lived primarily near Allen Texas. Both parents died in 1889 (epidemic?) and the children lived with kinfolk thereafter. They are residing with their uncle, Kearie Berry on the 1900 census. In the "Berry notes", supposedly, Ola was murdered by her spouse. Inez married Charles Robinson and he was killed in a car accident in 1917.
Descendants of William David Berry Jr.

1 William David Berry Jr. b: October 25, 1848 in Dallas Co, AL
.. +Artie Kelsey b: July 01, 1866
...... 2 Infant Berry
...... 2 Inez Berry b: December 30, 1884 in Texas
.......... +Charles Robinson b: September 24, 1881 in Monroe Co, TN
.............. 3 Ola Belle Robinson b: August 14, 1904 in Denton Co, TX
.............. 3 Calvin A. Robinson b: 1906 in Denton Co, TX
.............. 3 Blanch Robinson b: 1912 in Denton Co, TX
.............. 3 Tate Robinson b: August 27, 1914 in Denton Co, TX
...... 2 Amy Ola Berry b: July 1885 in Texas
...... 2 Ada Berry b: July 02, 1887
...... 2 William Berry b: May 02, 1889 in Collin Co, TX
III. Parthenia Jane Berry: born in Alabama on April 22, 1850. Date of death is unknown. Married November 17th, 1870 to Theo Watt; lived mostly at Montgomery, Alabama. 2 Children
Descendants of Parthenia Jane Berry

1 Parthenia Jane Berry b: April 22, 1850 in Dallas Co, AL
.. +Thomas Watt b: 1846 in Alabama
...... 2 Thomas O. Watt b: 1872 in Alabama
...... 2 G. Eugenia Watt b: November 19, 1873 in Alabama
.......... +Kennie Murchison b: August 25, 1868
...... 2 Kerrie E. Watt b: July 12, 1875 in Alabama
.......... +Elberta Lee Maddox b: February 25, 1884
.............. 3 Thomas E. Watt b: May 24, 1905
...... 2 John Watt b: 1877 in Alabama
IV. Thomas Eugene Berry was born in Alabama on March the 12th, 1852. He died at Tennessee Colony, Anderson County, Texas, July 14, 1922. He was married to Viola Eugenia Riley on February 1, 1891 in Bloomfield, Texas while he lived mostly in Denton County during his lifetime. Additionally, Thomas was a farmer and in about 1917 he sold his property in Denton County and purchased ca, 7000 acres in Bee and Goliad Counties in Texas. After several years of severe weather conditions, he was unable to retain his new homestead. He then moved back to Anderson County and shortly thereafter he passed away. He was buried at the Cemetery in Tennessee Colony. Thomas 's Children are as follows:
A. Eugene Riley Berry : Born in Cooke County, Texas, December 7, 1891 ; married August 24, 1920 to Jimmye Waldron Smither; Children 3
B. Kearie Lee Berry: born July 56, 1893, K.L. attended the University of Texas where he had a distinguished athletic career during two periods; first, during the nineteen-teens when he captained the football team and also excelled in track and field competition, and later during the 1920's as an officer in the Army he reentered the University and again participated in intercollegiate sports. Enlisting in the Army during the Pershing Expedition to Mexico in 1916, he made the army a Career. He served in World War I and continued in the small post –war Army where he served in many state side posts as well as in China during the 1930's. He had a long time acquaintance with Dwight D. Eisenhower and served together as coaches to the Ft. Benning, Ga. Football team at one time. Rising in rank, he was a Colonel at the outbreak of World War II. He commanded the First Philippine Division on Bataan and survived the Death March after the fall of Bataan. Interned at the prison camps in Formosa and Manchuria during the rest of the war, he returned to the United States after the Japanese surrendered as a Brigadier General. He served briefly before his retirement from the regular Army as a commander of the Texas Military District. Retiring as a Major General, he began a new career as Adjutant General of Texas. First appointed by Governor Beauford Jester, he continued during the administration of Allen Shivers and part of Price Daniels term as governor. During most of his service as Adjutant General, he held the rank of Lieutenant General. After his retirement from his post, he was connected with the beginning of the Forty Acres club near the University of Texas. He died at Austin, Texas, April 27, 1965, and is buried at the Fort Sam Houston, Texas.
During his service in World War II he won the Distinguished Service Cross, the Distinguished Service Medal, the Purple Heart, and the Legion of Honor of the Republic of the Philippines.

He married Alice Birdie Fleming who continued to make Austin her home after his death. Children 3

Read more about BERRY, KEARIE LEE - Handbook of Texas Online:
C. Irma Mae Berry: born December 12th, 1894; married Ansel D. Brown; Children 1;

Dorothy Brown ; married James Springford ; 3 children
D. * John William Berry; Born December 6, 1896; married Mildred Lathrop; d. May 1987 ;Children ,1
E. Anne Calcote Berry : born March 11, 1899 married August 18, 1923 to Col. Harvie Matthews ; Children, 2 (private)
F. Ardita Celestine Berry: Born February 17, 1903; married William C. Long; Children
(a.) Celestine Morgan: born ca. 1927 ; died ca. Age 12
G. Margaret Ruth Berry : Born March 29, 1905 ; married Claude Harmon Ashe ; 3 Children (private)
V. Matilda Ida Berry: Born in Alabama, Monday, December 5, 1853; married in 1884 to James Gates, a half first cousin; lived in and near Allen and Denton, Texas; died in Denton in the early 1930's; Children:
Descendants of Matilda Ida Berry

1 Matilda Ida Berry b: December 05, 1853 in Elmore Co, AL
.. +James T. Gates b: June 11, 1864
...... 2 James V. Gates b: September 10, 1883 in Texas
...... 2 Eva G. Gates b: October 27, 1885 in Texas
.......... +Robert Claude Smith b: June 23, 1885 in Atlanta, GA
.............. 3 Robert Smith
.............. 3 Alma Mae Smith
.................. +R. N. Carter
...... 2 Vivian Gates b: June 1891 in Texas
.......... +Fred Cothes
.............. 3 Vivian Cothes
.............. 3 Myrtle Cothes
.............. 3 Norma Jean Cothes
...... 2 Myrtle Gates b: June 09, 1891 in Texas
...... 2 Antha G. Gates b: January 02, 1894 in Texas
.......... +J. A. Nix
.............. 3 Jimmy Nix
.............. 3 John Thomas Nix
...... 2 Thomas Jesse Gates b: May 20, 1895 in Texas served in World War I and was a victim of gas attack or possible complications, there of
VI. James Judson Berry: Born in Alabama, September 5, 1855; married Nov. 9, 1879: Mattie Long; lived mostly at Chickasha, Oklahoma; died at Chickasha, date unknown; Children:
Descendants of James Judson Berry

1 [1] James Judson Berry b: September 05, 1855 in Elmore Co, AL
.. +Alice b: 1856 in Kansas
*2nd Wife of [1] James Judson Berry:
.. +Martha Z. Lang b: February 1855 in Texas
...... 2 Minnie Berry b: August 1882 in Texas
...... 2 Mack Berry b: June 1884 in Texas
...... 2 Vashti Berry b: September 1887 in Texas
...... 2 Frederick Berry b: May 1889 in Texas
.......... +Ella Pulis b: 1893 in Oklahoma
.............. 3 Melvin Berry b: 1912 in Oklahoma
.............. 3 Sarah Berry b: 1914 in Oklahoma
.............. 3 Pansy Berry b: 1916 in Oklahoma
.............. 3 James Berry b: February 1919 in Oklahoma
...... 2 Cora Berry b: March 1892 in Oklahoma
...... 2 David Berry b: March 30, 1897 in Oklahoma
VII. John Watt Berry: Born in Alabama, Sunday, Oct. 5, 1859; married ca. 1888-9 Mollie ______; lived mostly at Justin Texas; married 2nd ca. 1912-13a wife, name unknown, of Mexican descent and lived mainly at El Paso, Texas; died at Denton, Texas, ca. 1928; ( click Picture for Larger version) Children:
Martha Berry; married, but no issue.
Laura Berry; married ____ Hall; no issue
Daughter by second wife; name unknown to me ( Solidad)
click picture to right for larger view
VIII. Kearie Albert Berry: Born in Alabama, Wednesday, October 5, 1861 (this date would appear wrong since he is listed as an eight-month-old infant in the 1860 Census); married, but wife's name not known to me; he served as superintendent of schools at Quanah, Texas, for many years; died at Quanah ca. 1911-12. Children:
Leah Berry; died as teenager; no issue.
Mary Berry; married _____ Magee; issue Berry Magee and others
Martha Berry; married ______ McFarland; no issue; also married a 2nd and 3rd time
Esther Berry
John W. Berry; married and had issue.
Kearie Albert Berry, Jr.; died 1964 without issue;
IX. Geneva Alvinia Berry: Born in Alabama, Wednesday, January 1, 1862; Married Henry P. Long on Jan. 11, l880; lived mostly at Big Spring, Texas; date and place of death unknown to me; Children (not necessarily in order of birth):
Lucy Long: married Brown; 2 daughters, 2 sons. (grandson Hugh Goodman)
Perthenia Long: married Shelby Henderson; 2 daughters, 1 son.
Myrtle Long ; married ____________; 5 children
Jimmye Long; married ____________ ; 2 sons
Berry Long; twice married; issue by both marriages.
Walter Long ; married ____________; died 1960-62 ; 5 daughters 2 sons
Eugene Long; married ____________; now dead ; 3 daughters, 45 sons
Henry Long; died aged 4-5 years.
X. Evans Berry: Born in Alabama, Tuesday, September 19, 1865 married December 10, 1890, Daisy Lena Speer; died November 3, 1925 at Banquete; Evans is buried in the cemetery in Banquete; Evans' moved to Banquete after beginning his family in Collins County, Texas near the city of Allen and raising several of his children to adulthood. Evans was still living Collins County as late as the 1910 Census but had moved to Nueces County by the 1920 Census. What prompted Evans to move may have been the availability of land in the area or his desire to begin a general merchandise store that he ran in Banquete, Texas. Several of Evans' descendants still reside in Banquete , Texas.
John William Berry from his letter dated October 14,1974 had this to say about Evans Berry. "There is no "Evans" family in the Berry, Riley family lines. Uncle Evans was a large rather handsome man, about 6 ft. 4 " tall. His parents gave him only one name. He signed his signature as "E. Berry". He attended T.C.U. back when T.C. U. was located at Thorp Spring, about 35 miles southwest Ft. Worth.
Children
Alonzo Berry: Born October 14, 1891 ; married Mary Rice ; died January 12, 1945
1 son Robert Berry, m. Denny _______; 1 daughter Linda
Infant: Born March 8, 1893 ; died July 10, 1893
Lena Mae Berry; Born June 19,1894; married Floyd Lee Smith September 7, 1911
Albert David Berry: Born December 20, 1895; married Ora Quillin; 2 sons, 3 dau.
Essa Berry: Born March 28, 1897; married Aaron Salmon on May 1,1928; 1 dau.
Guy Berry: Born August 11, 1899; m. Effie Jane Quillin, died October 20, 1963; 4 sons 1 dau.
Annie Belle Berry : Born March 28, 1901 ; married Ferdinand Adolph Schubert ; 3 sons 1 daughter
Geneva Edith Berry; Born November 3, 1902 married ______. 4 sons , 3 daughters
Jessie Ray Berry; Born December 25, 1903; died 6 months of age.
Corinne Berry : Twin to Jessie Ray above : married Michael Rinsinger ; no issue died May 21, 1959
Walter Evans Berry : Born March 6, 1905; married Louise McCormick; 4 sons, 1 daughter
Note: the above information is for the most part an accurate reflection of a typed document compiled by Jim S. Berry in 1966. Some of the information although very little was not listed as it can be found in the information here. Those notes in italics were added to the original information compiled by Jim S.Berry.
* John William Berry, son of Thomas Eugene Berry, letter written on 10/14/1974 was used in various places generally in italics to differentiate the materials set forth by Jim S.Berry based on John W. Berry's research.
---
Current Berry Researchers involved with this project are Hugh Goodman, Marvin Schubert, and Rebecca (Schubert) Wilson
---
Recent Research developements 3/2000 | Maps of Alabama
---

If you have comments or suggestions email me at jack0204@yahoo.com
Marvin Schubert great grandson of Evans Berry
---
Page Created 12/97
Marvin Schubert
Copyright © 1997 [Jack's Publication Enterprises]. All rights reserved.
Revised: January 17, 2008.
---
Refrence Material
1 Early Alabama Marriges, Family Adventures, P.O. Box 290354, San Antonio, Texas, 78280-1754, Page 161 of the Groom, "B."